Brick, New Jersey – November 2012
Tarantin Industries, in conjunction with Enerco, donated supplies including PortableBuddy Propane Heaters, food and essentials to the Brick Presbyterian Church in New Jersey. These items were distributed by the curch to local residents who were impacted by Hurricane Sandy and In need of food and temporary heating.
Volunteers (picture below) from Tarantin Industries also graciously coordinated the delivery of heaters and supplies. They then took the time to give propane safety training to volunteers from Brick Presbyterian Church to pass on to the recipients of the Portable Buddy Heaters.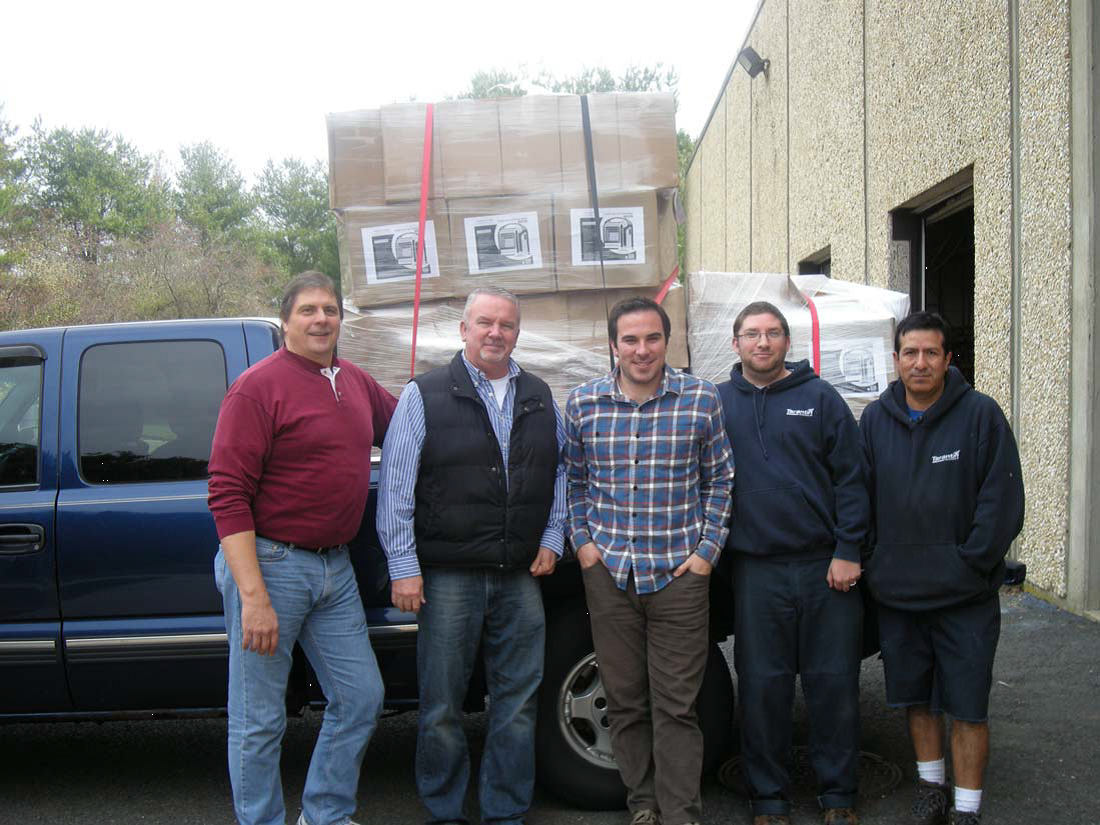 Headquartered in Cleveland, Ohio, Enerco Group, Inc., is a leading manufacturer of gas-fired portable heating products, propane hose connections, fittings and accessories. For more information about EGI's full range of heating products, please contact Customer Service at 800-251-0001 or visit www.mrheater.com or www.heatstarbyenerco.com.